Guestbook
Posted by JOSÉ MOÇAS

14-06-2020 | 16.03

I have a fantastic experience with this team, specially with Bob, that answer to my questions in the same day, try everything to helºp me. I highly recommend this site to buy what you need.

I´ ll be back (as Rambo does!)

Best regards.

José

CEO of Tradisom

Posted by Giambattista Marcucci

11-06-2020 | 14.49

I'm very pleased with your service. Thank you.

De klant vertelt
[WEBWINKELKEURWIDGET layout=new_default theme=dark color=#342D6A show=yes view=slider amount=6 width=auto width_amount=280px height=230px interval=5000 language=2 inline=0]
Offers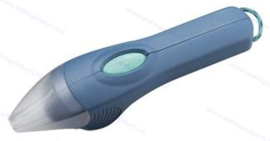 Innodesk Dust Blower - battery-operated
€ 7,50
€ 4,95

Guestbook
14-06-2020

- I have a fantastic experience with this team, specially with... 

read more

11-06-2020

- I'm very pleased with your service. Thank you.

read more
New message